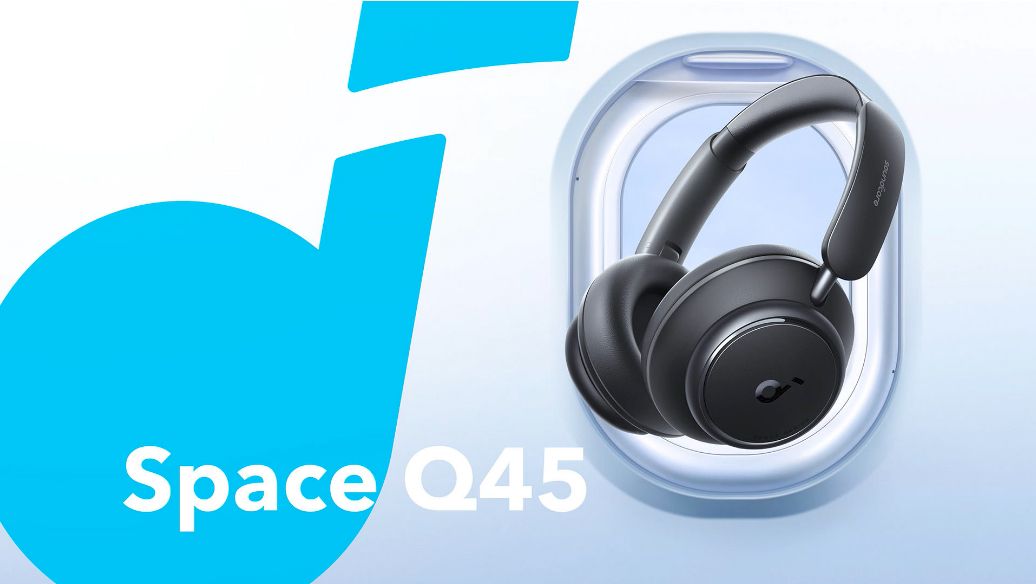 Anker Soundcore Space Q45 Noise Canceling Headphones
Anker Soundcore Space Q45 – is a wireless headphone from Anker mostly familiar for its insane ANC. Besides this, it has several note-worthy features such as a long battery, seamless Bluetooth connection, AI-enhanced calling, multi-connection, etc. Moreover, the uniquely lightweight design makes it a favorite for those who love to listen to music on the go.
Anker Soundcore Space Q45 Features
Improved noise canceling system reduces noise by up to 98%
Make every space your own with adaptive noise canceling
Ultra-long 50-hour playtime with fast charging capability
Sound quality satisfies you with exceptional detail and super clarity
Unique design and comfortable fit as well as easy to carry
Anker Soundcore Space Q45 Specifications
Body
6.34 x 3.46 x 7.44 inches
295 g (approx)
ANC
Available
Adaptive ANC
Connectivity
Bluetooth
Version 5.3
Calling
Available
AI Enchaned
Battery
50 hours Playback
Fast Charging
Know more technical specifications of Anker Soundcore Space Q45 from the "Specifications" bar right beside the Description bar.
Anker Soundcore Space Q45 Price in Bangladesh
The latest Anker Soundcore Space Q45 price in Bangladesh starts from BDT. Q45 amazed you with its great ANC and stylish design as well as its long battery life.
Where to buy Anker Soundcore Space Q45 in Bangladesh?
Apple Gadgets leads the list of reliable gadget shops in Bangladesh. All gadgets such as smartphones, tablets, accessories, smart home appliances, and many more items are available in Apple Gadgets. You can shop for any kind of gadget including Anker Soundcore Space Q45 at a very affordable price from Apple Gadgets. This modern gadget chain maintains two-way selling: Online and Offline. You can order it via Apple Gadgets Website or get it physically from any of our outlets.
Not only do they offer you the best available price in BD, but also they are known for their astounding after-service.
So, get your preferred gadget from Apple Gadgets.
See more products in the Overhead Headphone category.