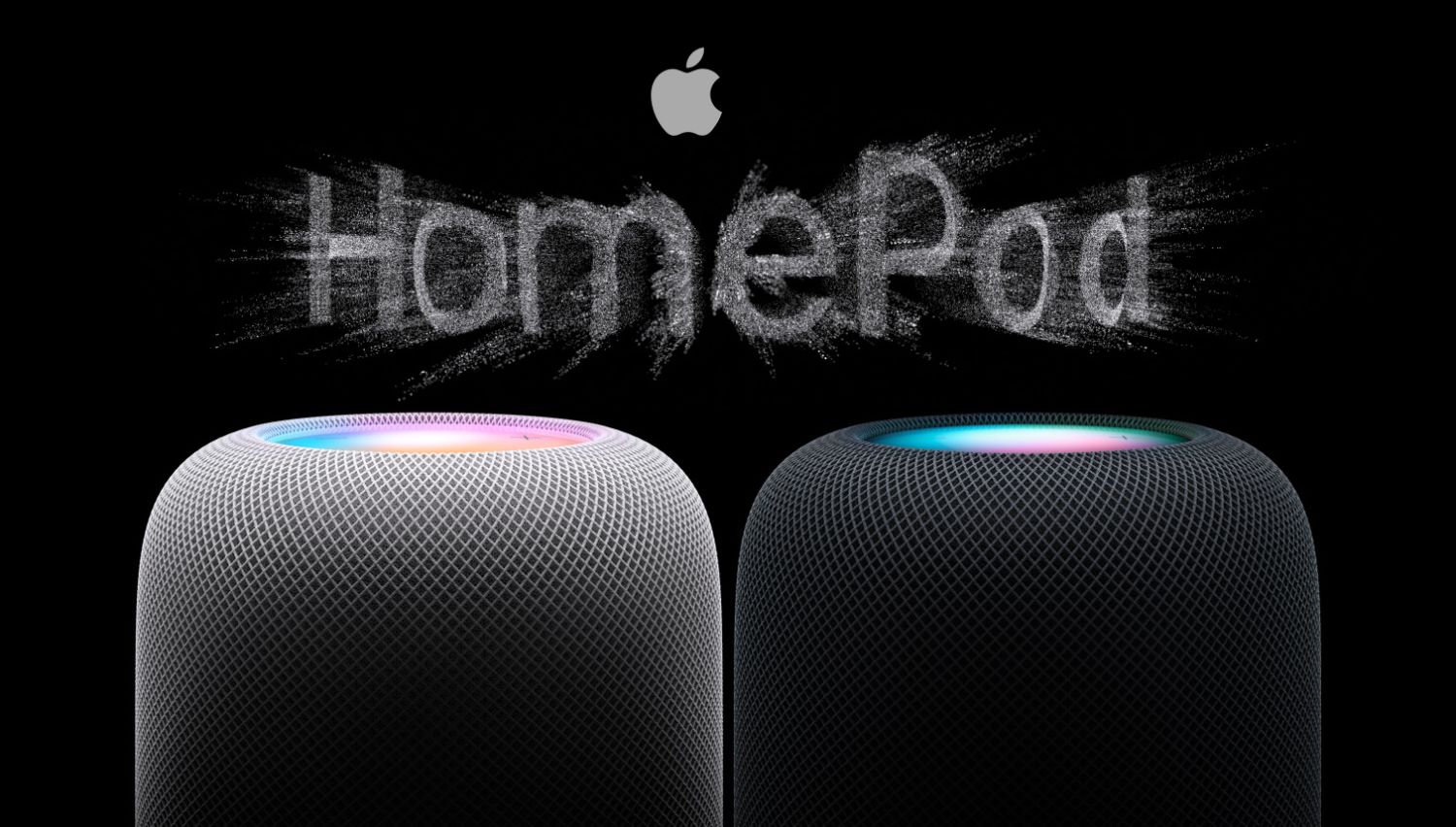 Apple HomePod 2nd Gen
Apple HomePod 2nd Gen - the ultimate smart speaker that delivers an unmatched audio experience. With advanced audio technology and intelligent software, the HomePod 2nd Gen produces immersive and high-fidelity sound that fills any room.
But that's not all - HomePod 2nd Gen comes with Siri built-in, allowing you to easily manage your day and control your smart home with just your voice. Get ready to experience an all-new level of convenience, innovation, and entertainment with the Apple HomePod 2nd Gen.
Apple HomePod 2nd Gen Features
Engeging Audio Experience
Intelligent "Siri"Assistant
Works with Apple devices
Control Smart Home
Private and Secure
Apple HomePod 2nd Gen Specifications
Body
168mm x 142mm
2.3 Kg
Touch Controls
Yes (Multiple)
Audio Technology
High-excursion Woofer
Array of Five horn-loaded Tweeters
Room Sensing
Dolby Atmos Spatial Audio
Sensors
Sound Recognition
Temperature and humidity
Accelerometer
Connectivity
Wi-Fi
Peer-to-peer
Bluetooth
Thread
Apple HomePod 2nd Gen Overview
Audio
The HomePod is an exceptional speaker that packs a punch. With cutting-edge audio technology and state-of-the-art software, it produces crystal-clear, high-fidelity sound that fills any space.
Whether you're listening to music or podcasts, the HomePod automatically adjusts to your surroundings, creating an immersive audio experience that will blow you away.
Enjoy amazing sound quality that makes everything you hear sound absolutely amazing with the HomePod.
"Siri" Assistance
Experience the convenience of having Siri right at your fingertips with HomePod. From setting reminders and sending messages to controlling your smart home devices, everything is just a simple "Hey Siri" away.
With HomePod, you can effortlessly manage your day and control your home's temperature, lighting, and more.
Plus, with Siri as your personal DJ, you can impress your guests and take your next dinner party to the next level. Enjoy seamless control and complete convenience with HomePod and Siri.
Apple HomePod 2nd Gen Comaptibility
iPhone
iPhone 14 Series
iPhone 13 Series
iPhone 12 Series
iPhone 11 Series
iPhone XS Series
iPhone XR
iPhone X Series
iPhone 8 Series
iPhone SE (3rd generation)
iPhone SE (2nd generation)
iPad
iPad Pro
iPad
iPad Air
iPad mini
Look over the specifications of the Apple HomePod 2nd Gen in the "Specification" part.
Apple HomePod 2nd Gen price in Bangladesh
The latest Apple HomePod 2nd Gen price in Bangladesh starts from BDT. This 2nd Gen Apple homePod gives an immersive audio experience as well as Siri assistance.
Where to buy Apple HomePod 2nd Gen in Bangladesh?
Apple Gadgets leads the list of reliable gadget shops in Bangladesh. All kinds of gadgets such as smartphones, tablets, accessories, smart home appliances, and many more items are available in Apple Gadgets. You can shop for any kind of gadget including Apple HomePod 2nd Gen at a very affordable price from Apple Gadgets. This modern gadget chain maintains two-way selling: Online and Offline. You can order it via Apple Gadgets Website or get it physically from any of our outlets.
Not only do they offer you the best available price in BD, but also they are known for their astounding after-service.
So, get your preferred gadget from Apple Gadgets.
See more products in the Smart Speaker category.