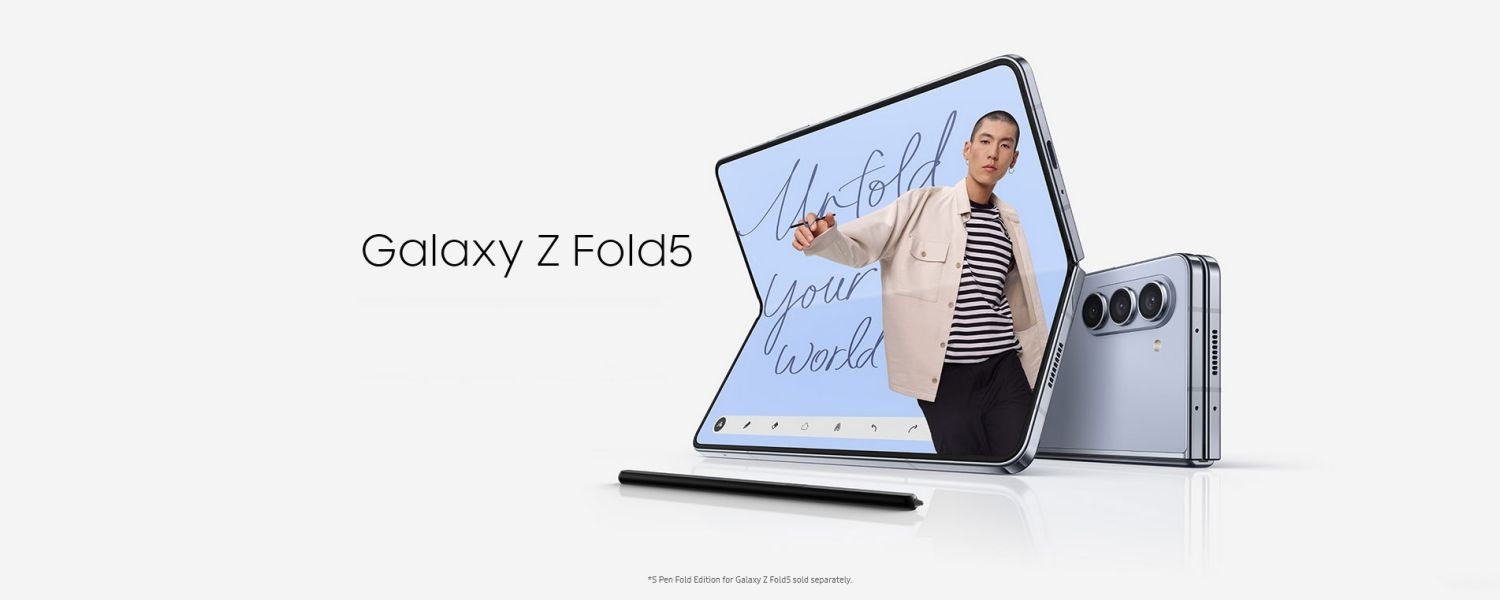 Galaxy Z Fold5
The Samsung Z Fold 5 is a groundbreaking innovation, boasting a larger and more robust screen, along with an upgraded hinge for enhanced durability. Despite its smaller size compared to previous versions, it packs a punch in terms of strength and performance. The exclusive S Pen feature adds convenience to multitasking, allowing users to seamlessly switch between tasks. Furthermore, the upgraded camera elevates the art of photography, capturing your imagination within each frame. With improved battery life, this phone offers an all-around exceptional experience.
Samsung Galaxy Z Fold 5 Features
A stunning, immersive 7.6" expansive foldable screen to improve tasking
Multitasking seems so much easier and more organized on the giant screen
The new slimmer S pen makes it more convenient to use for multiple tasking
Slimmer and lightweight than its previous version yet very sturdy and durable build
A bigger cover screen can be used as the secondary phone for you
4 nm 8 Gen 2 processor with the latest software to bolster the performance
Upgraded camera system with proper hardware and software combination
A long-lasting battery with ameliorated optimization and fast charging capability
Samsung Galaxy Z Fold 5 Price in Bangladesh
The latest Samsung Galaxy Z Fold5 price in Bangladesh starts from BDT. Get this innovative Samsung phone from Apple Gadgets for an immersive foldable experience.
Where to buy Samsung Galaxy Z Fold 5 in Bangladesh?
Introducing Apple Gadgets, the unrivaled leader for gadgets in Bangladesh. Experience the convenience of two-way shopping with Apple Gadgets. Whether you prefer the seamless online experience of Apple Gadgets website or the personal touch of our physical outlets, we've got you covered. Effortlessly find and purchase your dream products including Samsung Galaxy Z Fold5 with the assurance of always getting the best deal.
See more products in the Samsung category.