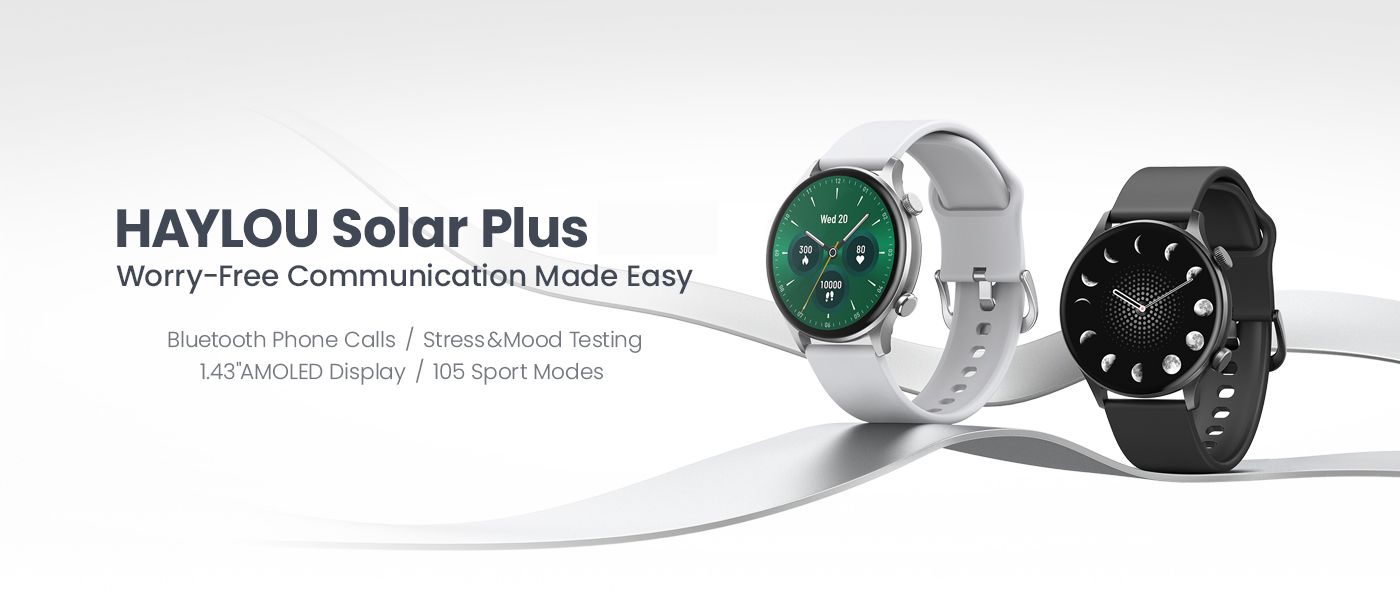 HAYLOU LS16 Solar Plus Smart Watch
Haylou LS 16 Solar Plus is a budget-friendly smartwatch with extraordinary features. First of all, it attracts you with its minimalist elegant design. The calling features with super smooth AMOLED display are also attractive. Moreover, unlimited sports modes and accurate health monitoring make it more effective. The mega battery life makes your traveling wonderful and worry-free.
Haylou Solar Plus LS16 Smart Watch Features
Large and smooth AMOLED Display with better resolution
Impressive Bluetooth Calling (Both answer/make a call)
Perpetual health monitoring including heart rate, SPO2, sleep monitor
105 Sports modes to track your exercise movements accurately
Solid build quality with IP68 water resistance
Massive battery life with a 220mAh battery
Haylou Solar Plus LS16 Smart Watch Specifications
Body
49.5g
Display
1.43-inch
AMOLED
466*466
Connectivity
Bluetooth
Version 5.3
Calling
Enable
Resistance
IP68
Water Resistant
Battery
220 mAh
7 days (Typical)
Look over the specifications of the Haylou Solar Plus LS16 Smart Watch in the "Specification" part.
Haylou Solar Plus LS16 Smart Watch price in Bangladesh
The latest Haylou Solar Plus LS16 Smart Watch price in Bangladesh starts from BDT. The watch can grab your attention with its minimalist design along with multiple features.
Where to buy Haylou Solar Plus LS16 Smart Watch in Bangladesh?
Apple Gadgets leads the list of reliable gadget shops in Bangladesh. All gadgets such as smartphones, tablets, accessories, smart home appliances, and many more items are available in AppleGadgets. You can shop for any kind of gadget including Haylou Solar Plus LS16 Smart Watch at a very affordable price from Apple Gadgets. This modern gadget chain maintains two-way selling: Online and Offline. You can order it via Apple Gadgets Website or get it physically from any of our outlets.
Not only do they offer you the best available price in BD, but also they are known for their astounding after-service.
So, get your preferred gadget from Apple Gadgets.
See more products in the Smart Watch category.