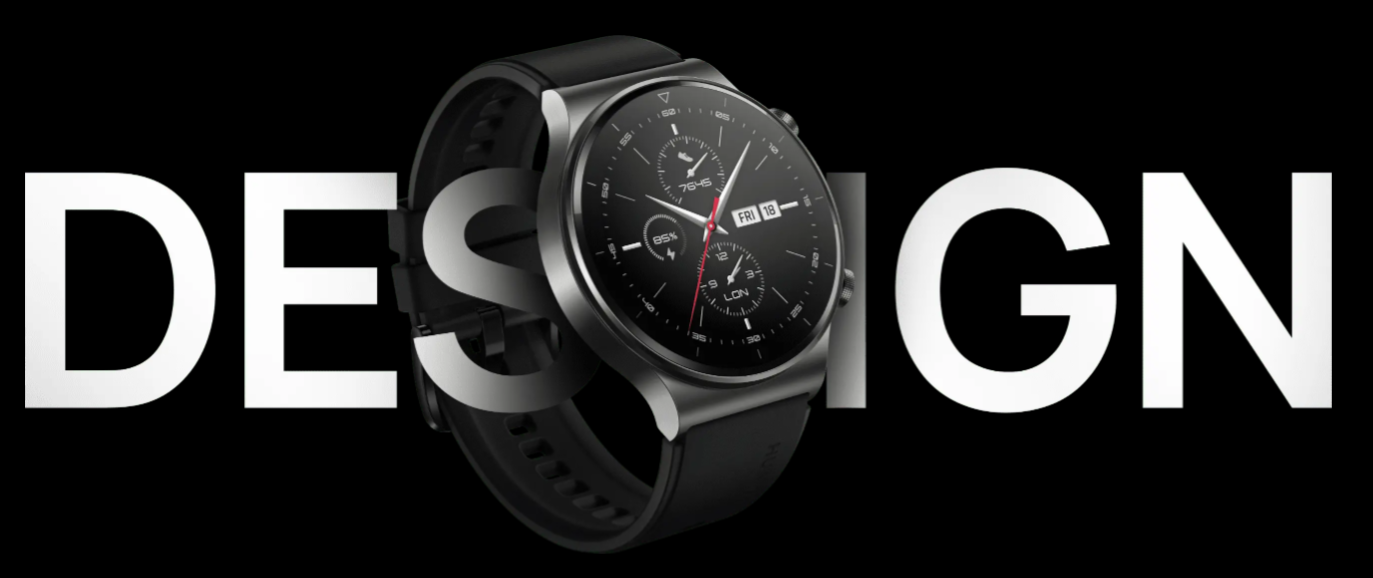 Huawei Watch GT 2 Pro
The Huawei Watch GT 2 Pro is an exceptional smartwatch that offers a variety of impressive features. Its stylish and sophisticated design is very appealing to users.
Additionally, it has several precise health and fitness features that are very useful. Its impressive battery life of up to two weeks is also a significant attraction.
Overall, the Huawei Watch GT 2 Pro provides a fantastic user experience with its impressive features.
Huawei Watch GT 2 Pro Features
Elegant Design
100+ Workout modes
Mega Battery Life
Accurate Health Features
Personal Assistant feature
Huawei Watch GT 2 Pro Specifications
Body
46.7 mm x 46.7 mm x 11.4 mm
52g
Display
1.39 inch
AMOLED
Resistance
5ATM
Sensors
Accelerometer sensor
Gyroscope sensor
Geomagnetic sensor
Optical heart rate sensor
Air pressure sensor
System
Android 5.0 +
iOS 9.0+


Processor
Kirin A1 + STL4R9
Battery
Up to 14 Days
Connection
Bluetooth 5.1
GPS
Huawei Watch GT 2 Pro Overview
The Huawei Watch GT2 Pro is a super lightweight and sturdy watch with a beautiful design. It has a sapphire watch face that is resistant to wear and tear and a titanium frame that makes it elegant and strong. It features an AMOLED display with over 200 watch faces to match your style.
With leather straps, it looks even more sophisticated. It tracks over 100 workouts like outdoor running, climbing, surfing, rowing, and tennis, analyzing your movements and providing feedback. It also offers more than 10 running courses with voice guidance.
It has an incredibly long battery life of up to 14 days and wireless charging. The watch offers precise measurements like Heart Rate Monitoring, Oxygen Saturation Detection, and Scientific Sleep Monitoring. It also has 24-hour heart rate detection and stress monitoring features.
The Huawei Watch GT2 Pro also comes with lots of personal assistant features like Music Control, Calling Capability, and Remote Shutter. Overall, it's a fantastic watch that can make your life easier and healthier.
You can check out Huawei Watch GT 2 Pro Specifications from the Specification section.
Huawei Watch GT 2 Pro Price in Bangladesh
The latest Huawei Watch GT 2 Pro price in Bangladesh starts from BDT. The watch becomes so familiar for its elegant design and outstanding features.
Where to buy Huawei Watch GT 2 Pro in Bangladesh?
Apple Gadgets leads the list of reliable gadget shops in Bangladesh. All gadgets such as smartphones, tablets, accessories, smart home appliances, and many more items are available in AppleGadgets. You can shop for any kind of gadget including Huawei Watch GT 2 Pro at a very affordable price from Apple Gadgets. This modern gadget chain maintains two-way selling: Online and Offline. You can order it via Apple Gadgets Website or get it physically from any of our outlets.
Not only do they offer you the best available price in BD, but also they are known for their astounding after-service.
So, get your preferred gadget from Apple Gadgets.
See more products in the Smart Watch category.