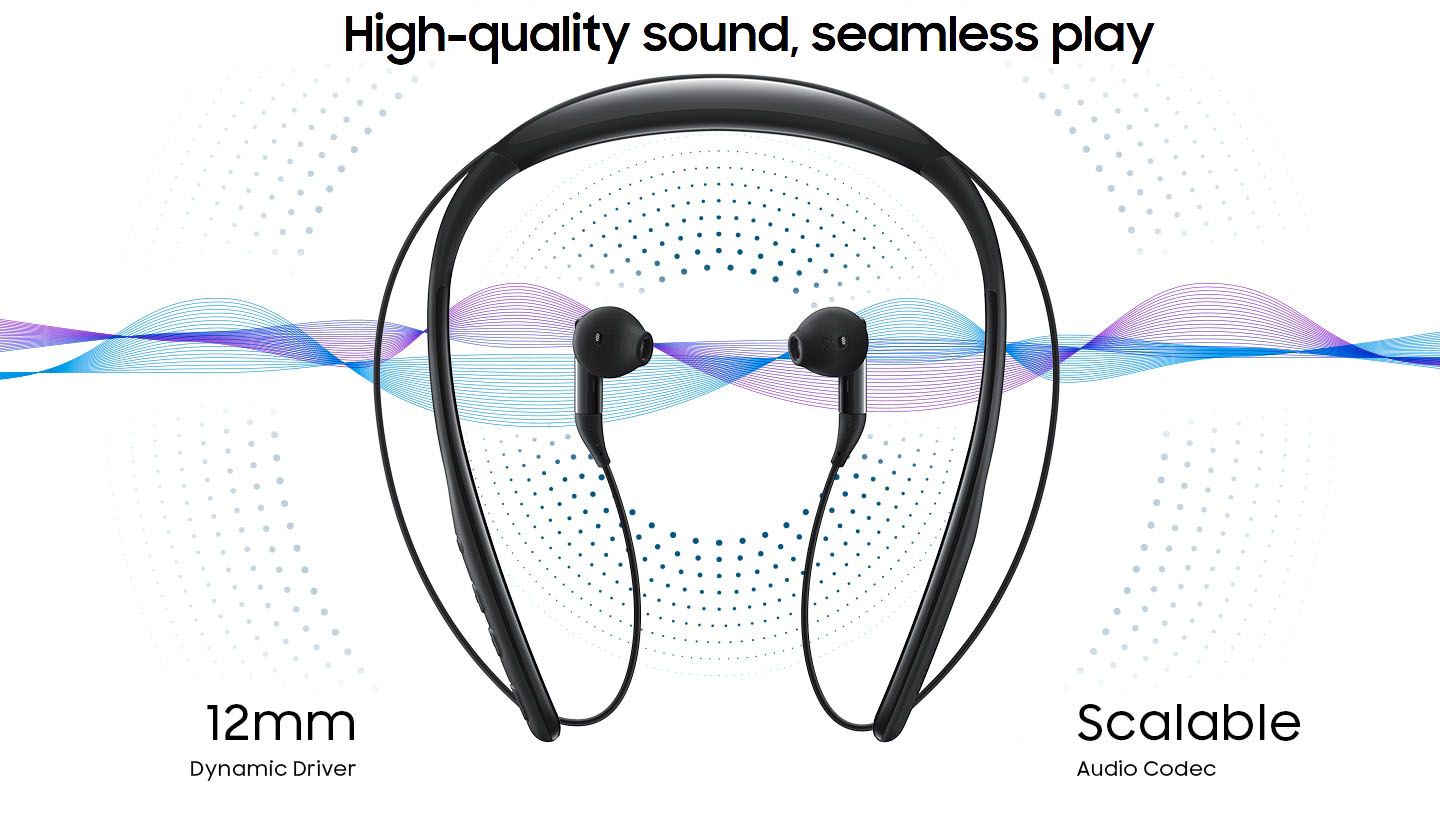 Samsung Level U2 Wireless Headphones
Samsung Level U2 is a fusion of engaging outlook and ultimate comfort. It delivers a high quality audio after cutting through the outside noise.
Staggering Features of Samsung Level U2
Feel lighter and last longer
The Samsung LEVEL U2's lightweight 41.5-gram design fits snugly around your neck and is comfortable on the ears. Using the ergonomic ear tips, you can listen to more for longer periods of time. Whether you're at home or on a run, this is the height of comfort.
Energized for the next day
The Samsung LEVEL U2's battery has adequate power for how you use it, so you don't have to be concerned about running out of battery life. You may contact and chat with loved ones, as well as listen to music, podcasts, and other things, for up to 18 hours on a single charge (or night).
High-quality audio, fluid playback
Without losing a beat, plainly hear your favorite music. Rich and well-balanced sound is produced by the Samsung LEVEL U2's 12mm speaker unit through a strong Bluetooth® connection. Samsung's Scalable codec technology evaluates the wireless environment to send the best sound for uninterrupted playing.
Here Some Extra….
4 Buttons for easy controlling
Stable Bluetooth connection
500 hours of standby time
Samsung Level U2 Price in Bangladesh
Samsung Level U2 price in Bangladesh is BDT. It gained popularity for its user-friendly features and extremely attractive outlook.
Where to buy Samsung Level U2 in Bangladesh?
Apple Gadgets is the best option to purchase Samsung Level U2. You can get Samsung Level U2 from any outlet of Apple Gadgets and you can also order it online through Apple Gadgets Website. Surely you will get the best price from us.
So why are you waiting? Don't waste a minute and visit Apple Gadgets and grab your desired Samsung Level U2 at the lowest available price in BD.
See more products in the Wireless Headphone category.